Here's something I'm giddy about: we are partnering with Minted this year to provide you with a way to combine: 1) the benefits of a brick and mortar staffed with human beings you can talk to, with 2) the streamlined design and printing capabilities of a larger online service. And the best part? You do not pay one fraction of a penny more.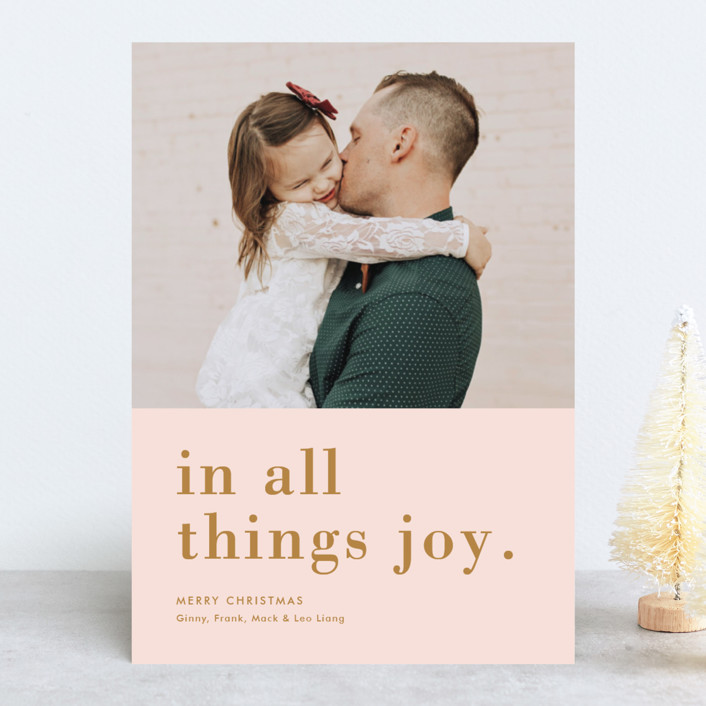 If you aren't familiar with Minted, let me acquaint you: Minted

is a fabulous online printing company that works with independent designers to offer top-notch holiday cards, announcements, invitations, custom stationery, textiles, and art. Because designers submit and customers vote, their range of options is at once beautiful and eclectic. It's a great system for gathering a collection of fantastic artwork that has already been vetted by lots of discerning eyes.



I adore Minted. I have used Minted myself on multiple occasions (holiday cards, birth announcements, custom paper goods). And I'm SO thrilled to be able to offer their products through the shop.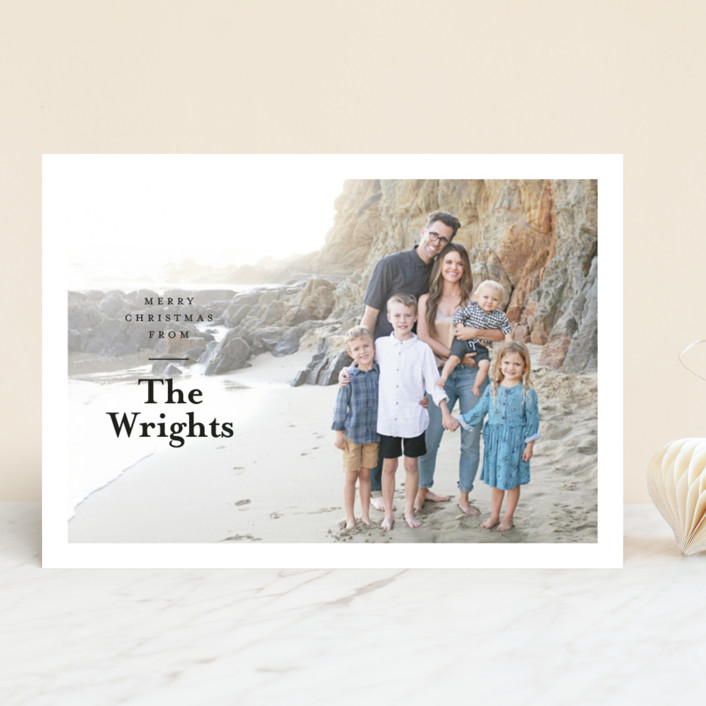 But hold up -- what do we add to the equation? If you can hop on to minted.com in your pajamas from the comfort of your own couch with a glass of vino, why involve anyone else?
Well, to be perfectly honest with you, you might not need to: if you adore the process of picking just the right design to complement your photo and that's one of your most anticipated holiday tasks, you just carry on with your bad self. If, however, the process of poring over twenty plus pages of possible designs, all of which have options within options, stressi

n

g about the budget, all without input or guidance, then what we bring to the table will be a big service. You can send us your favorite handful of photos, your overarching preferences as to message (secular or religious? holiday or New Year?), and your budget, and we will present you with our top three favorite design possibilities in response. Easy as figgy pudding. (Actually, come to think of it, is figgy pudding easy? It seems hard, which this will not be.)
As with all things holiday, however, my best advice? Begin early. If you already have a photo you intend to use, now is not too early to start a conversation with us. If you want to schedule photos but haven't done it yet, contact your photographer. Get them done and let us help with the rest so that you can spend your precious time doing more important things -- like adding a handwritten message to each card, for instance. The rarest and most meaningful touch. And just the thing to make some real holiday magic.