Poetry by Post: Volume 1, Issue 1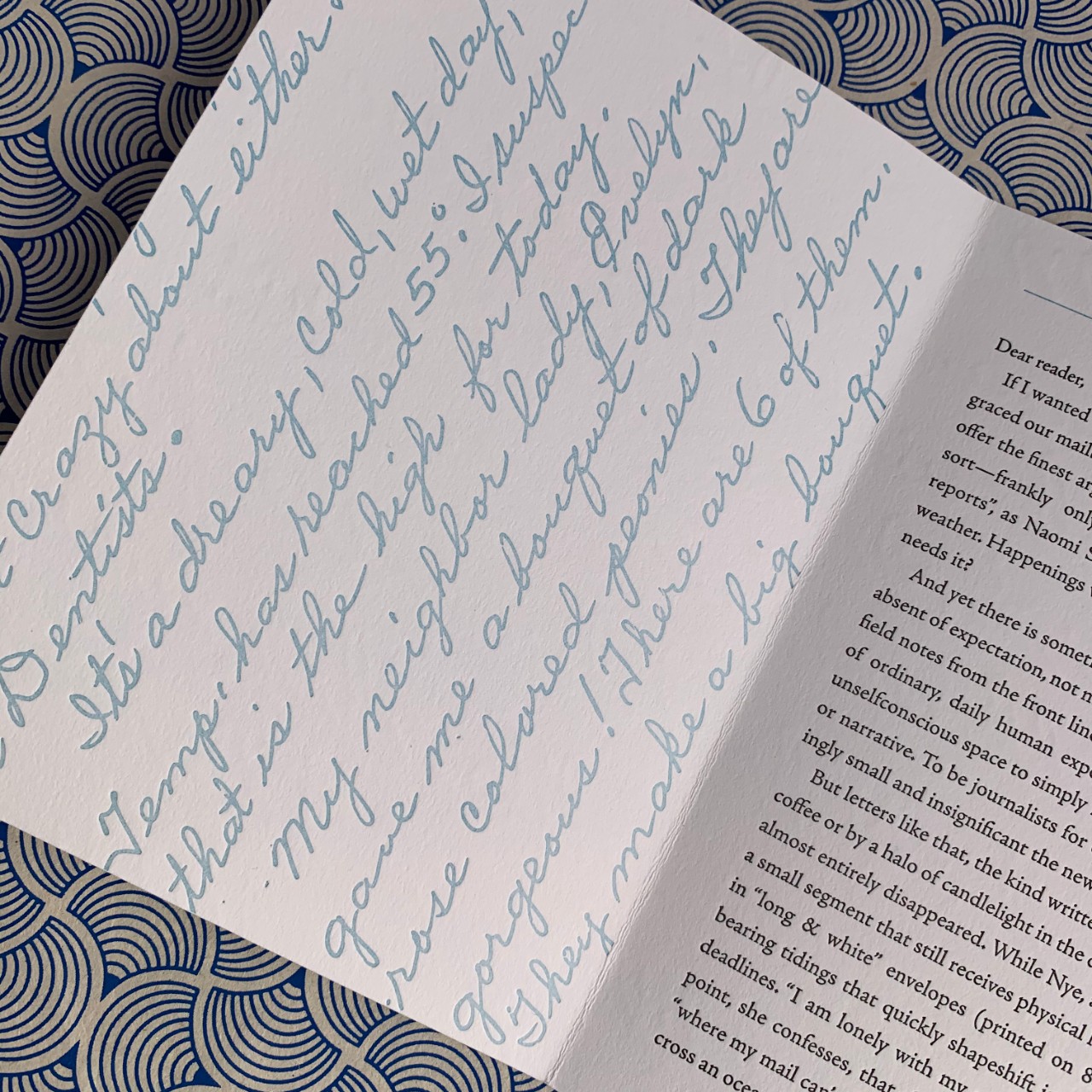 Beginning in November of last year, I started to feel a constant, low-level panic about launching Poetry by Post. Prior to November, the project was nascent enough -- and private enough -- that had I wanted to pull the plug on it, I could have. But come November, when all of my work became focused on the launch, the option of backing out started to feel less and less possible, like a shore no longer close enough to swim to.
But the whole time I struggled with this anxiety, something curious was happening: I also felt a contradictory sense of calm. My fear wasn't of the what-have-I-gotten-myself-into-there's-no-way-I-can-pull-this-off variety. It was more of a this-is-hard-but-I'll-get-through-it feeling. I knew I didn't want to jump ship, even though I was seasick enough to warrant it. I trusted -- I trust, rather -- that I'll get my legs under me in time.
I also suspected all along that I would feel infinitely better when the first mailing was out of my hands. And I absolutely do. Reaching that point was not only an important milestone for me but also a chance to experience what this process will be like month in and month out. It will require better discipline and stricter time management than I come by naturally, but those h

ave always been aspirations of mine, so... nothing like backing yourself into a corner as a way of reaching your goals?
But enough about all that! Let's see photos!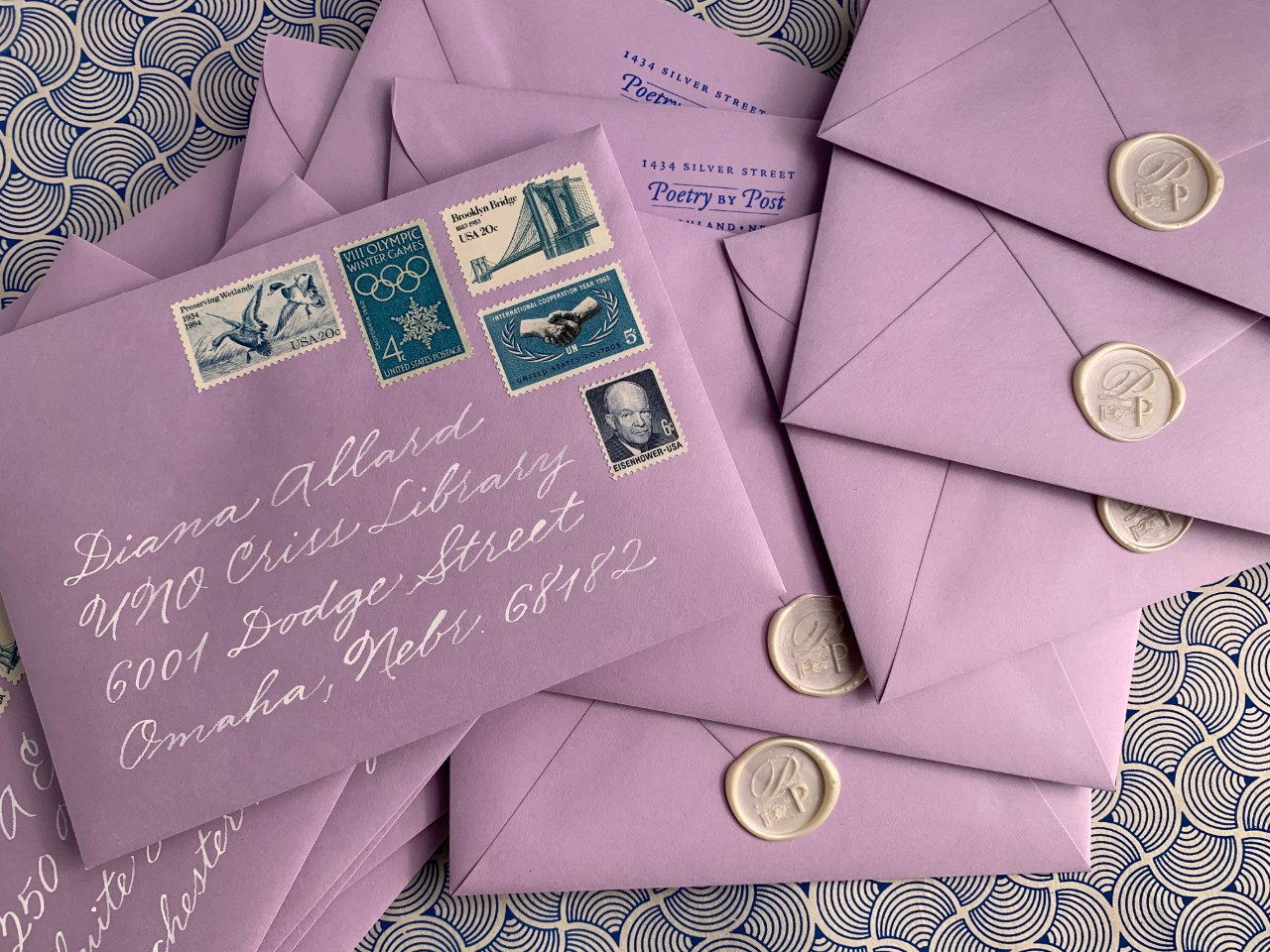 The poem I printed is "Sad Mail" by Naomi Shihab Nye. I loved the idea of opening a happy mail project with a poem focused on the opposite. As a celebration of old-fashioned letters, I wanted to use a Palmer method handwriting that my grandparents would have practiced day in and day out through elementary school.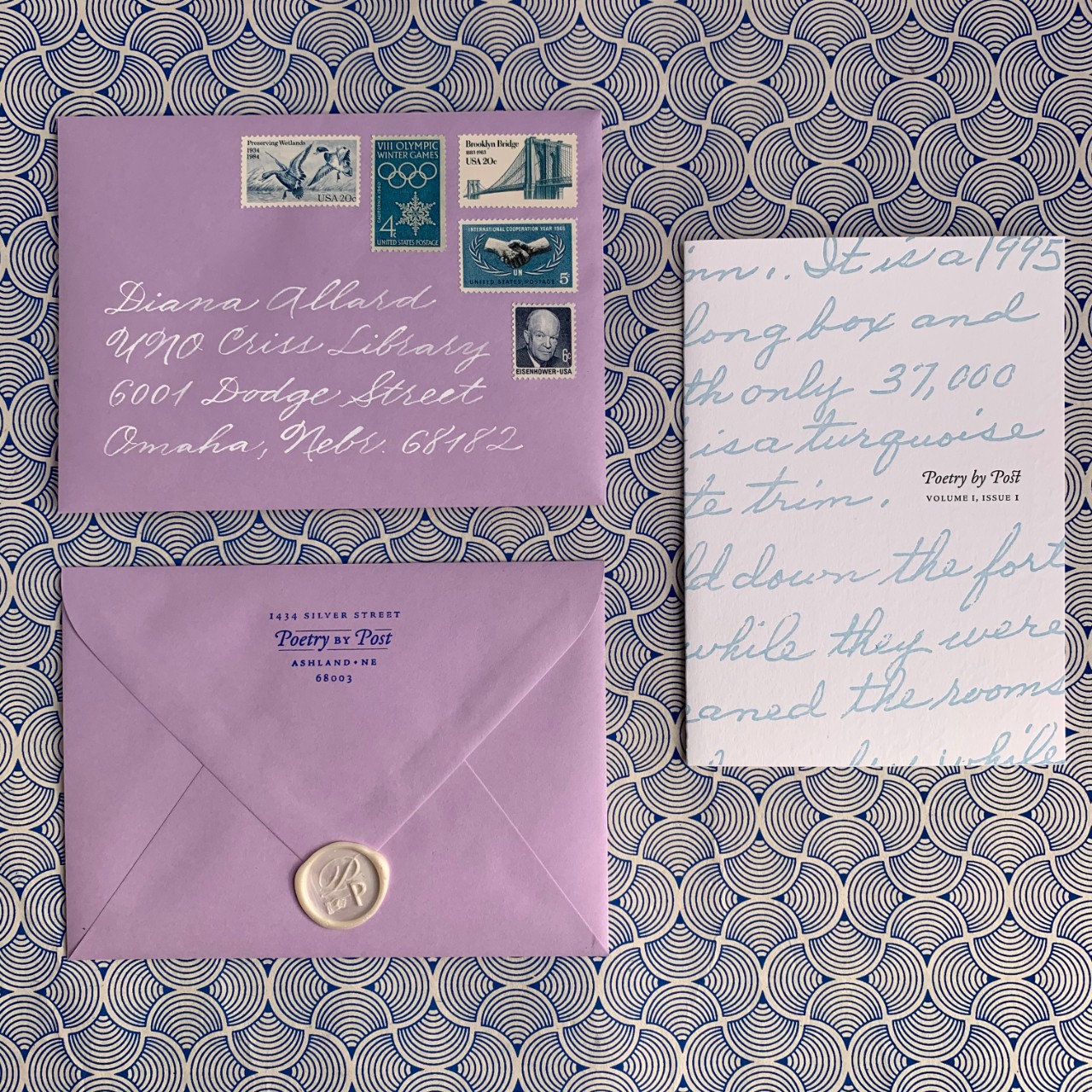 Similarly, I wanted to use as imagery scans of the sorts of letters Nye is nostalgic for in the poem -- letters that report on the mundane happenings of our lives. My husband's late grandmother wrote him so many letters just like that. It felt like the right choice to use her own handwriting as a visual backdrop for the poem.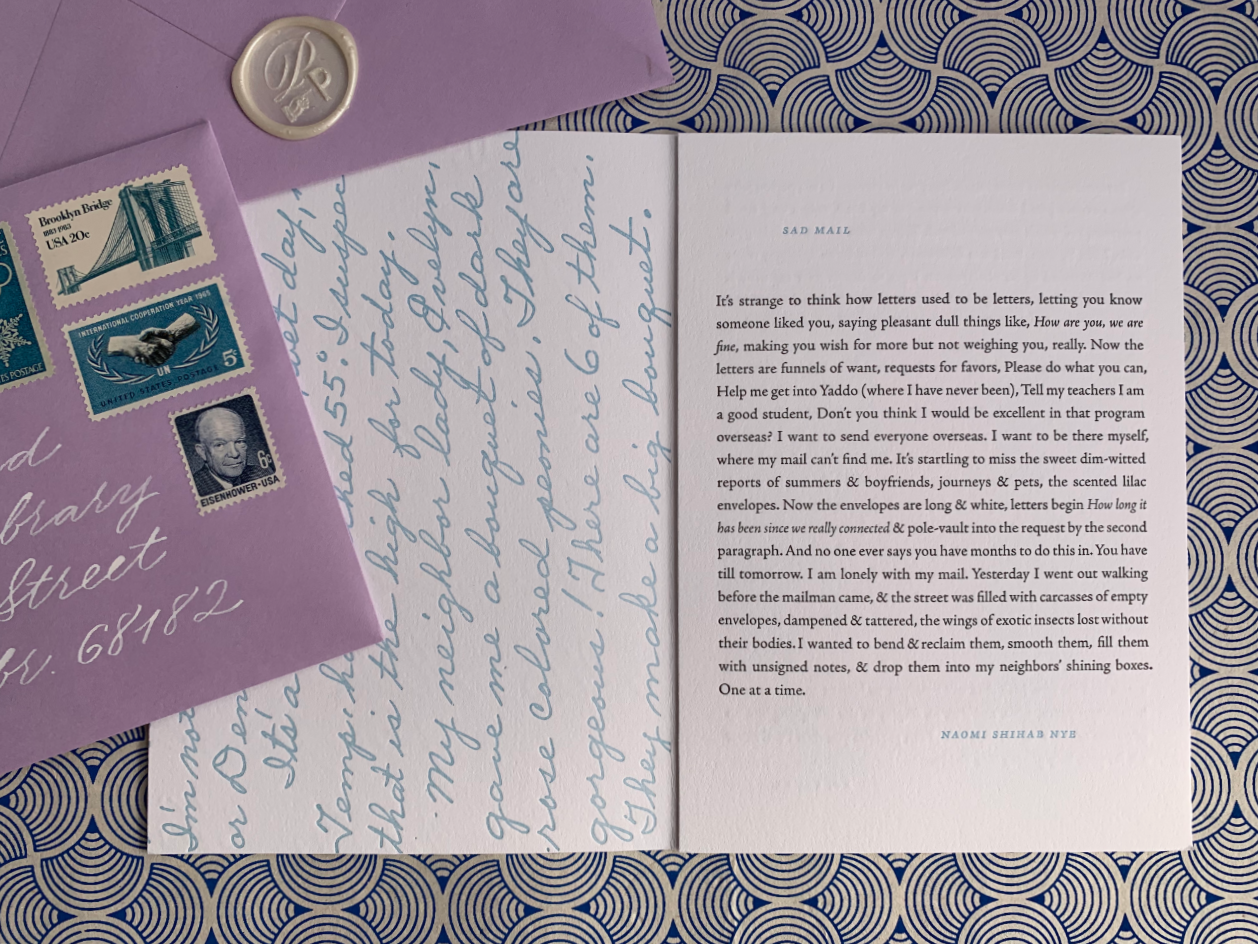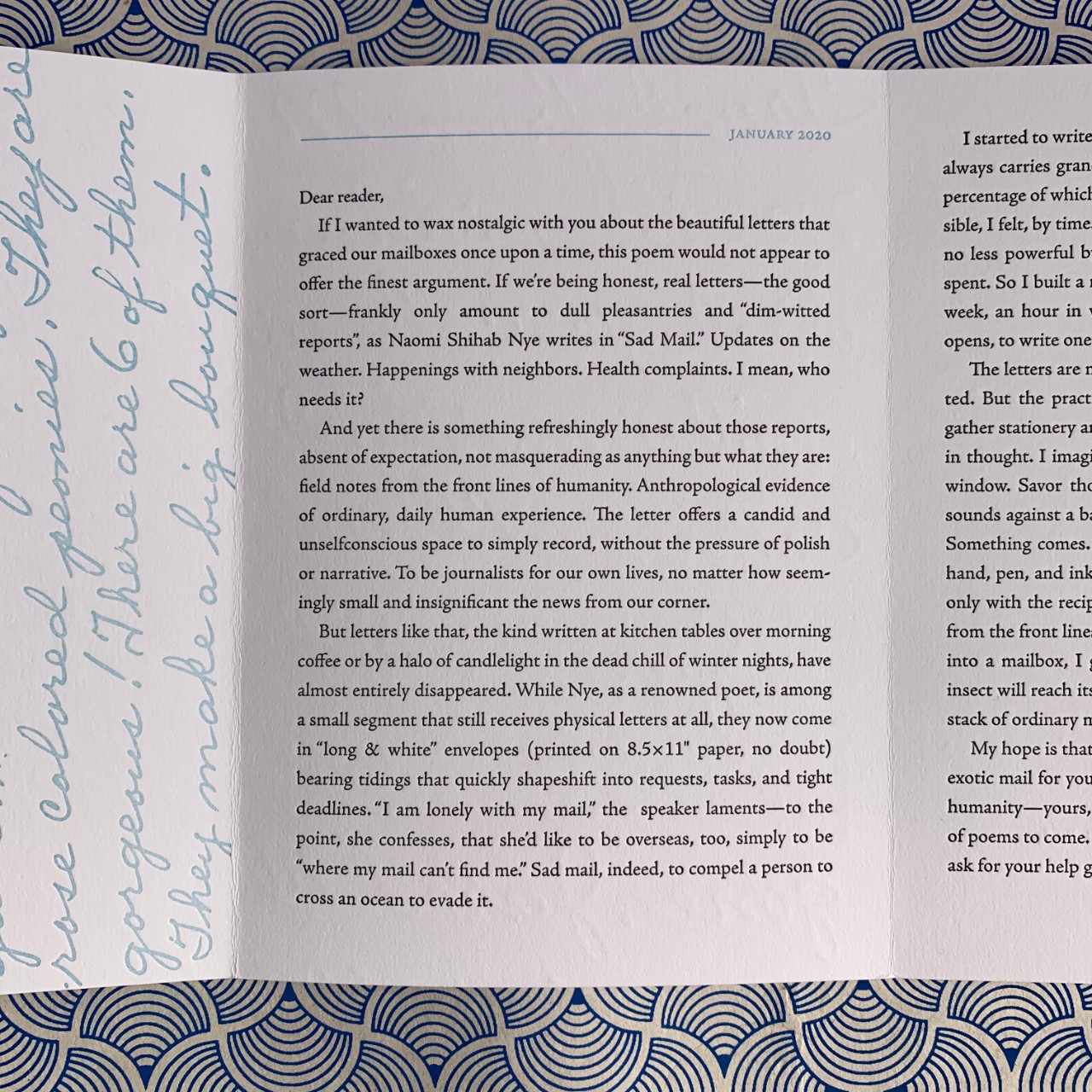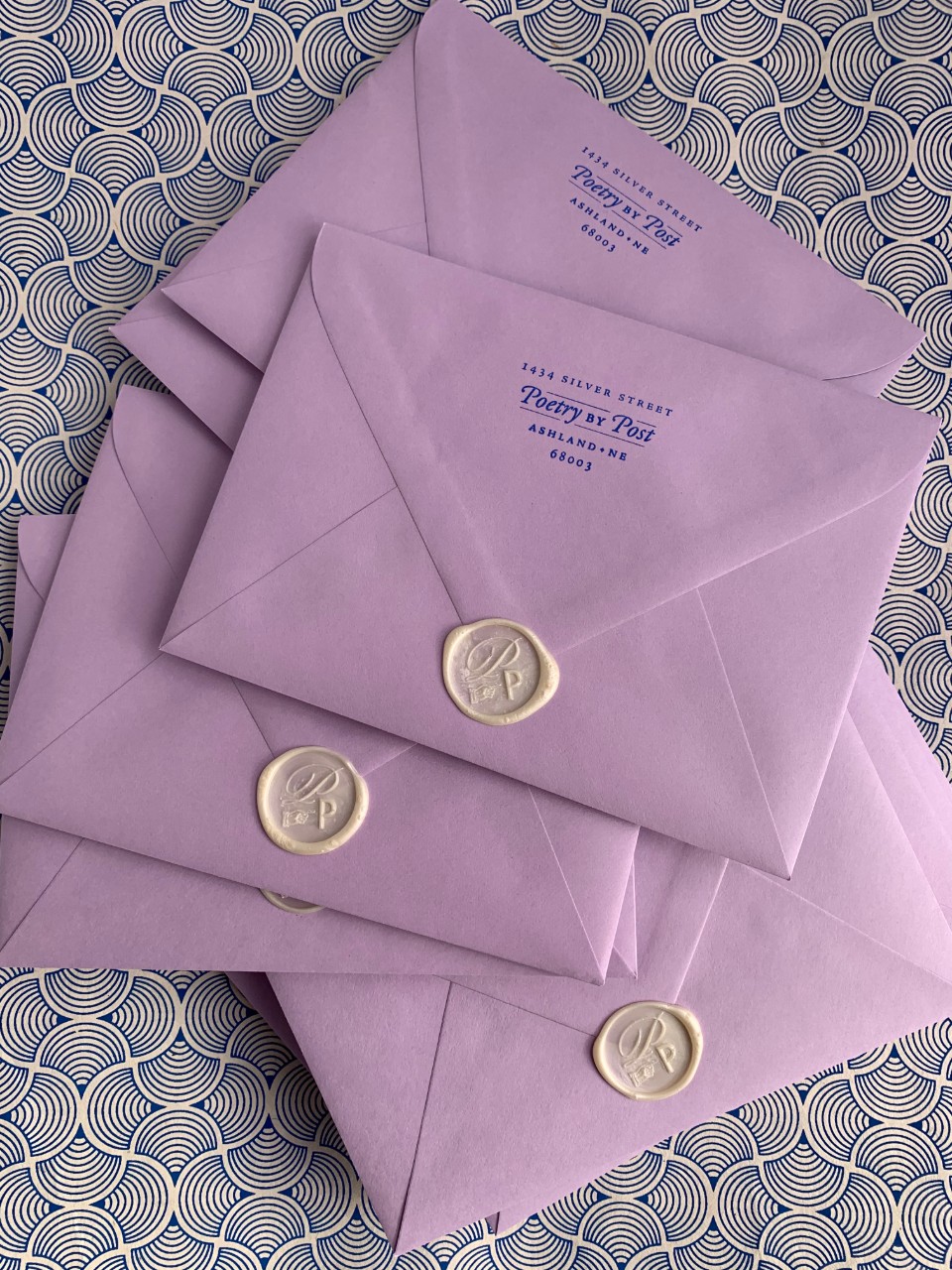 In the poem, Nye refers to "scented lilac envelopes" -- and while I wish I had time to experiment with actually scenting the envelopes with the glorious fragrance of lilacs, I opted instead to nod to that detail with a lilac-colored envelope with blue accents that echo the trusty blue ballpoint as well as the icy chill of January.
I wish I would have ordered a bright white wax instead of the pearl white that I did get. It would have been a more satisfying match. But all in all, working with a poem by Naomi Shihab Nye -- a hero of mine since I was a teenager! -- was a dream every step of the way.
And now: February!