My Last Not-Yet-40 Birthday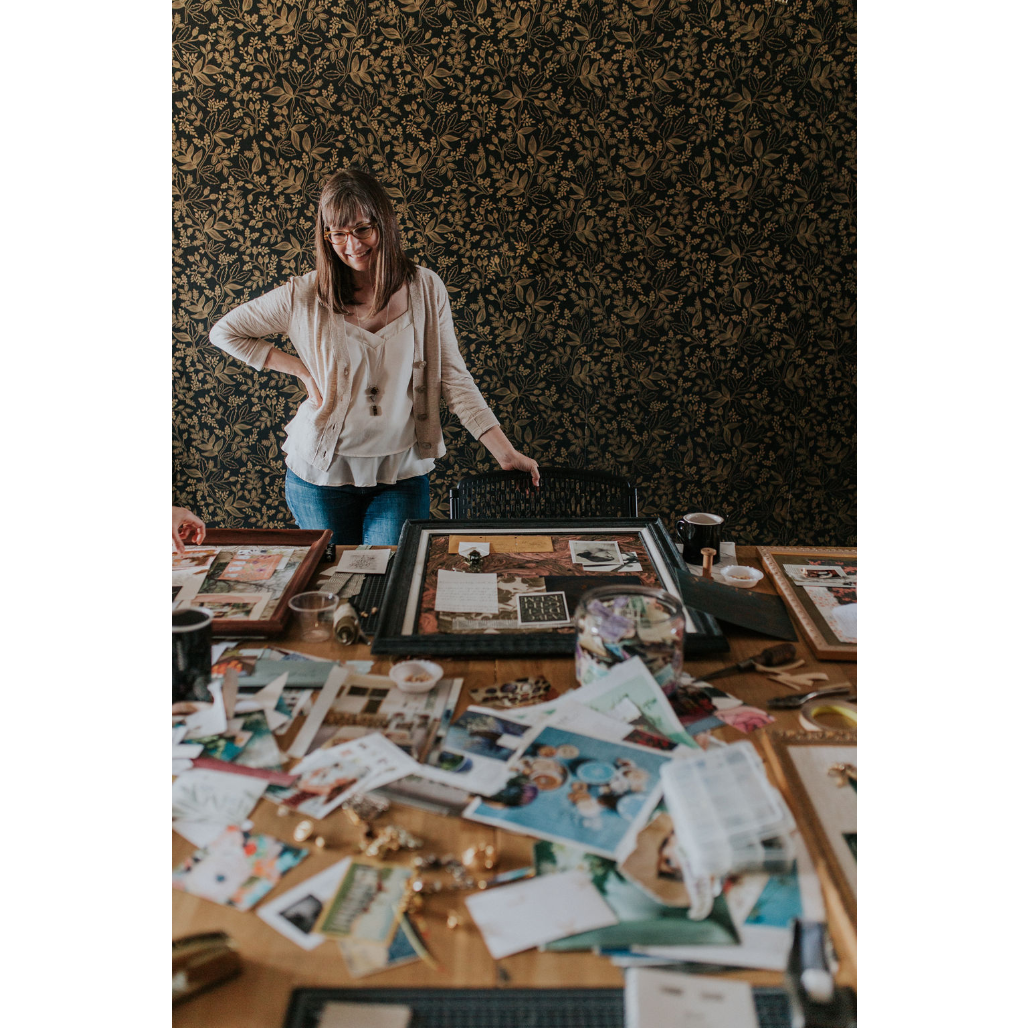 I turn 39 today. Eek! I am not generally a person who dreads my birthday. As a youngest child who has also always looked young, I actually really appreciate aging. It makes me happy to gain experience and wisdom and even the grey hair to show for it so that I no longer get mistaken for a twelve year old. So I felt totally blindsided when, yesterday, I started feeling agitated and panicky. It was such an unexpected sensation, it took me a minute to figure out what was happening.
Here's the reason, I think: when I have, over the past few years, felt like I've come up short on goals I've set for myself, I always figured -- well, I'll get there by the time I'm 40. Josh and I want to build a house and have wanted to for years. Surely, though, we can do it by the time I hit 40! I want to earn enough from my business to independently support my family. I haven't gotten there yet, but certainly I can by the time I turn 40. I want to reformulate a poetry project I've been testing out over the past few years and had hoped to launch this year. But since that didn't happen? Defini

tely by 40.
As po

ssible as that sounded even a year or two ago, now that I'm officially one year away? That feels like a daunting amount of ground to cover. It's a marathon that I'll have to sprint. In truth, the eleventh hour is generally a productive one for me, but these are all big goals, and ones not entirely within my control, so I'm starting to feel nervous that I'm not going to make them happen on the timeline I envisioned.

And when Instagram offers up ample examples of women my age who are running profitable creative companies

while also traveling the world in the cutest possible wardrobe, my efforts feel woefully sub

par.
I know it's silly to compare. I know Instagram is not real life. I know, too, that the number on your paycheck has very little to do with success in the big picture. But it's easy to fixate on what we don't have or what is not yet in place -- and it's also easy to let that dominate our self-perception.
So! I'm going to counter those feelings, valid though they are, with what I'm proud of as I begin the last year of my thirties:
My hubby is a thoroughly good person with a heart of gold.

I adore my kids, and not just because they said I was the "best mama to walk the earth" and the "best mama in the history of the world."

I have an extraordinary network of friends who are interesting, kind, talented, and curious.

I truly adore going to work, where I'm surrounded by gorgeous books and papers and stationery and stamps and fresh espresso.

It's a difficult thing, starting a business from scratch, but I'm proud of myself for trying it over other possible paths I could have pursued.

My customers -- people who like writing cards and letters, in other words -- are truly the kindest people in the world.

I am laying the groundwork for my poetry project, and am SO EXCITED about how it's shaping up.
It will be interesting to see what this year brings. If I have anything to say about it, it will bring a heck of a lot! But even if none of my big goals come to pass this year, it's also good to remember that I'm pretty darn happy right where I am.