In Praise of Imperfect Mothers
With kids at home non-stop these days, it's proving impossible to not be reflecting upon my parenting. Mostly, about how I'm doing it wrong. Please tell me I'm not alone in this? I don't set out every morning looking to judge myself (and I love my kids fiercely, which counts for a lot, I know), but by the day's end, I find myself feeling badly about a whole pile of things. I really should be better at structure, for instance, and also more involved and definitely more creative and why am I never motivated to jump out of bed at 6 a.m. and make waffles? And I'm certain I'm ruining them forever with all of this screen time.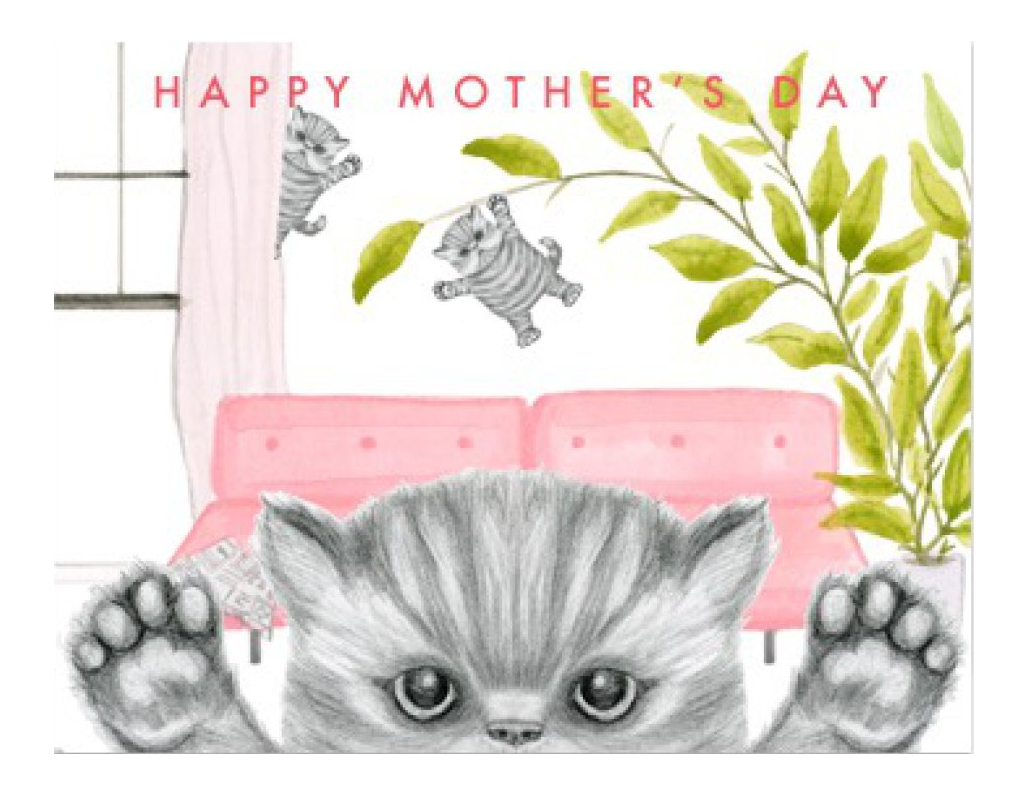 If you're trying to continue to work in any capacity with less time and with small and highly distracting colleagues who have a steady stream of needs, I'm not sure that it's entirely possible to feel super successful at managing it all. So I've been grateful that a couple of the books I've been reading lately offer messages about motherhood that are deeply forgiving and reassuring.
First, from Glennon Doyle's

Untamed

: children need a model, not a martyr. We so often feel pressured, as mothers, to put dedication and devotion

to our children above all other pursuits. To expect ourselves to make painful sacrifices in the name of love, to be selfless in service to our families. But Doyle perceptively asks: is this what we would want for our own daughters? To raise them to be intelligent, brave feminists unafraid to follow their dreams only to expect them to compromise those dreams the moment children arrive? I mean, there are logistical challenges at play when I think about the biggest sacrifice I feel motherhood has required of me -- my time. (Of course, on the flipside, the time has also been a joyful gift.) But Doyle is focused on the big picture truths about our lives. Even if our decisions might temporarily hurt our kids (in Doyle's case, divorcing their father), Doyle urges women to bravely pursue our highest callings and truths, as modeling that courage to our kids is precisely what will instill in them the bravery to go after theirs. She acknowledges that this may mean that kids have to rebel against their own mothers and that we should want to teach them to develop the strength to do even that.
Which is exactly what Megan Phelps-Roper had to do in leaving the Westboro Baptist Church. I just (today!) finished her memoir about the experience -- Unfollow -- and while the book is a fascinating contextualization of the church's practices and belief systems and the author's place within them, one of the things that struck me most about it was the tenderness with which Phelps-Roper treats her mother. Despite coming to believe that her mother's ways of thinking are flawed, she is deeply compassionate with her mother's position and, of course, heartbroken to leave her. She never maligns her. She never casts blame. Though her mother was certainly far from perfect, she was thoroughly good and loving to Megan and her siblings, and in so many ways, the book is a tribute to a mother that she had to rebel against in order to live in alignment with her shifting beliefs. It's a harrowing thing to imagine, having to separate yourself from the vast majority of your family in order to live with integrity. And yet, the fact that she was able to do so is, in part, a testament to that same mother she had to separate herself from: a scenario just like Doyle described. In a poignant moment toward the end, Phelps-Roper shares an insight that her former-Twitter-sparring-partner-turned-friend, David Abitbol, offered to her:
You left out of principle... pretty much the same principles you were raised with. And your departure was both a rejection and an affirmation of everything you were taught... They're the ones who taught you to stand up for what you believe in, no matter what it cost you. They taught you that. They just never imagined you'd be standing up to them.
The grace and care Phelps-Roper extends toward a mother

and family who put her in an impossible position is truly instructive and humbling. It's really all any of us can hope, imperfect as we are--to be treated by our children with a fraction of the deep empathy and forgiveness on display here. This is a disarmingly honest, generous, and vulnerable book, one that I know I will be sitting with for some time to come.
In these unusual days at home where so many of us are feeling the pressure to be everything--chef, teacher, barber, nurse, janitor, chief cuddler, and more--I'm going to keep trying to let myself be human without judging myself for it. It's okay to not be a twenty-first-century Angel of the House. It's good, even, for my kids to see me working. And reading. To be asked to step up and to rely on themselves, and to have the confidence that they can. I wouldn't have articulated this dimension of motherhood in quite this way before reading these books back to back, but if someday my kids need to stand up to me in order to live the lives that they are feeling called to live, I want them to be ready. And maybe having them make their own sandwiches is a small step in that direction.
Card by Dear Hancock.