The day I discovered that fabric could be backed with Japanese paper and used as bookcloth was a banner day in my life. Manufactured bookcloth is wonderful -- don't get me wrong. It comes in a vast array of colors. It can be super shimmery or deliciously matte. It can have the most gorgeous, nubby woven textures. I absolutely love working with it. But fabric! Oh, the possibilities! My mom was a quilter, so color and pattern and quilting cottons are just built into my DNA. And even though I don't sew much at this stage in my life, turn me loose in a fabric store, and I can easily lose hours just gazing at the row after row of bolts of happy pattern, just waiting to be made into all sorts of things. So, needless to say, I am always giddy to use

a splash of color and pattern on books and boxes.
Which I don't do nearly often enough! To be sure, it's a bit of a process. You need to cook up some wheat paste. You need plexiglass and Japanese paper and fat quarters and a couple solid hours to whack (technical term, of course) the layers together until there's nary an air bubble in sight. And then you need a healthy dose of patience as you wait for the cloth to dry. But once you've done the hard work, you have your own sheets of homemade bookcloth ready to cover all the things. Behold!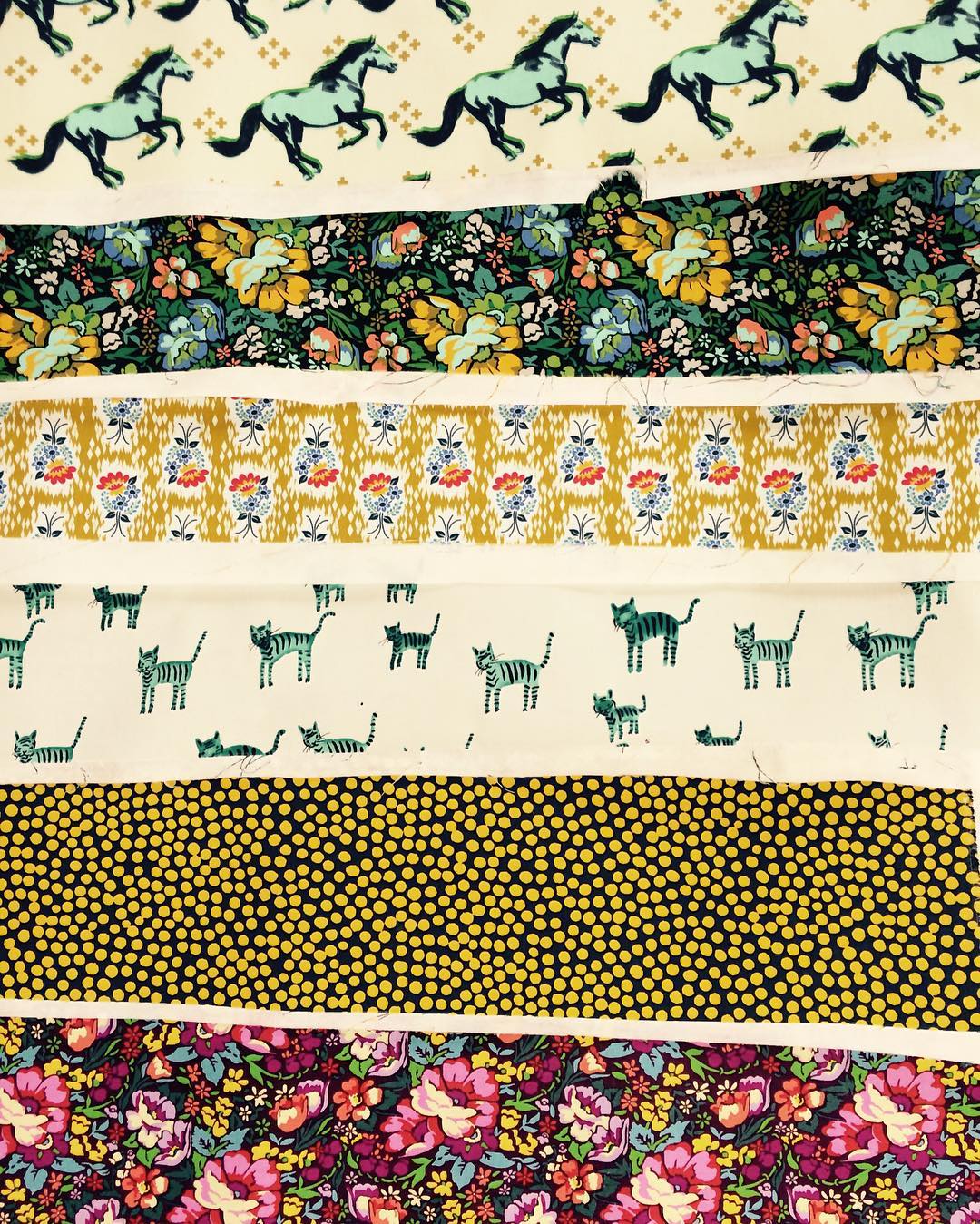 In my experience, it definitely takes a bit more fussing and finesse to work with backed fabric. The edges can more easily fray and the layers separate than is typically true of a manufactured bookcloth. But it is worth the extra bit of effort, I am telling you. When the results are as cheerful as this, who can argue otherwise?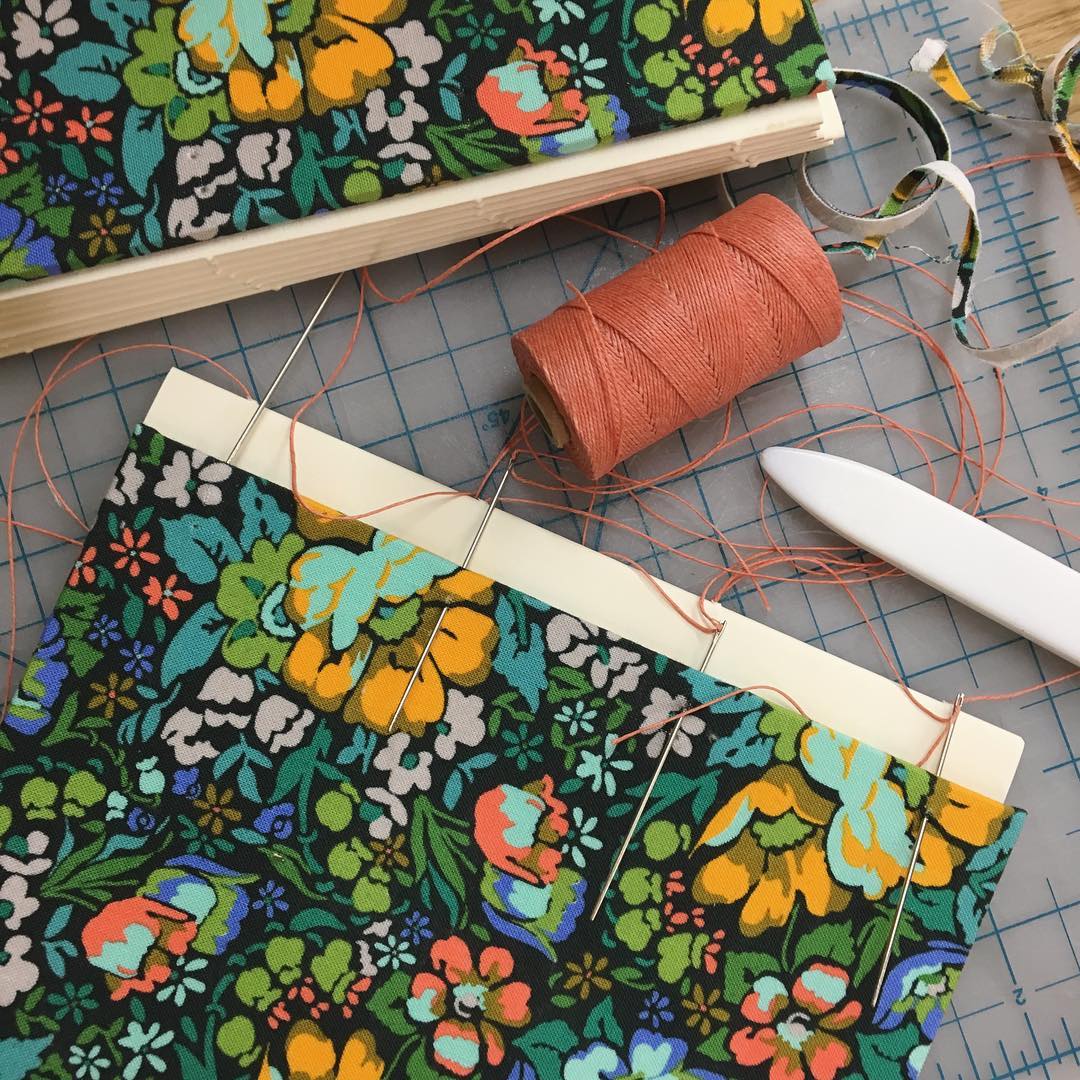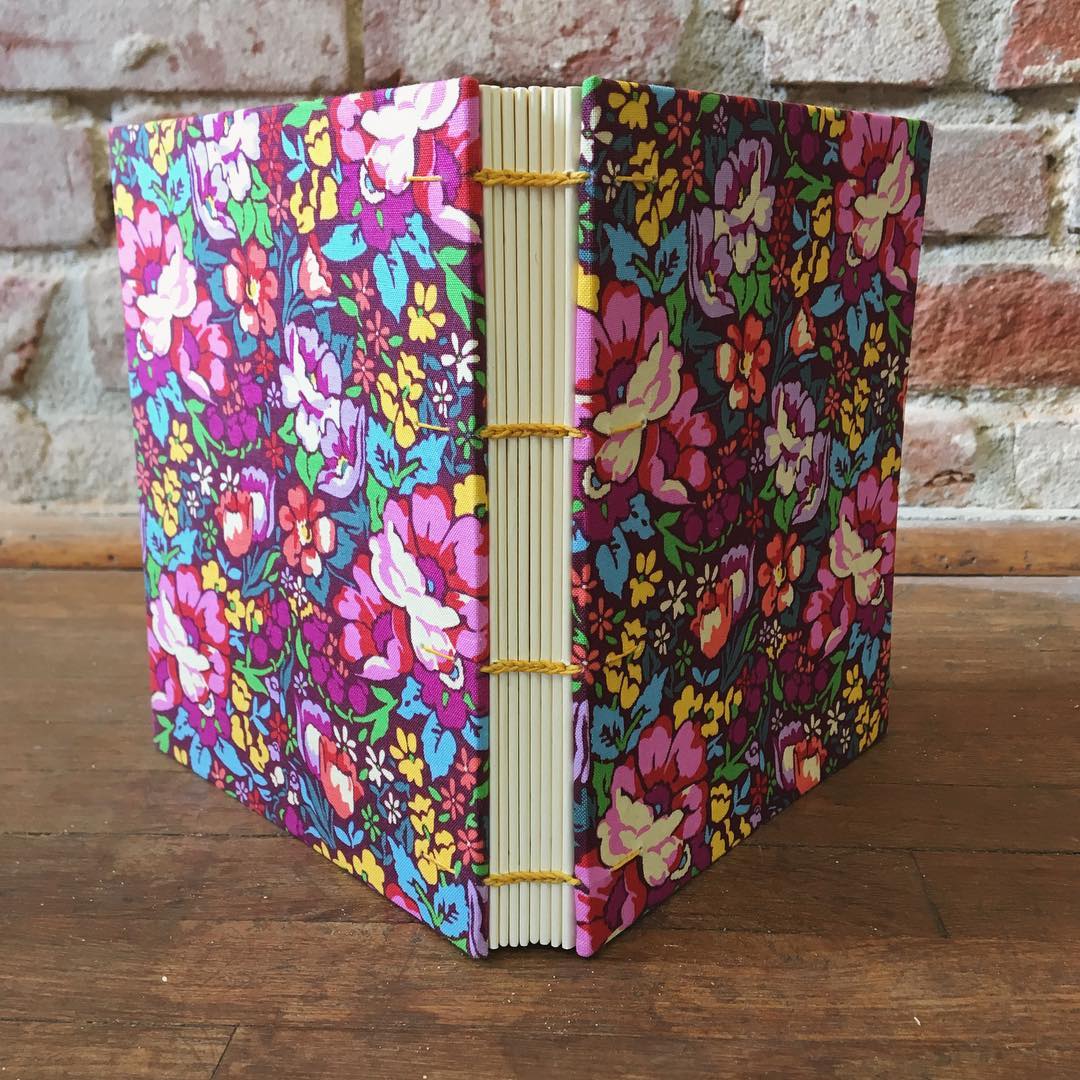 This is on my mind because, for the first time in at least a couple of years, I will be backing some fabric tomorrow! I have a very special project to complete and I can't wait to see it come to life. Fingers crossed all goes smoothly (and with minimal air bubbles). Wish me luck, and I'll be back to report more next week!